Our Wider Offer
Forest School
Forest School enables children to explore and learn in a hands-on sensorial way. Its philosophy is to nurture and inspire individuals through positive outdoor experiences. By participating at their own pace in engaging, achievable activities in a natural setting, each child reaps the benefits. Forest School enables children to express themselves and to converse with others more confidently, to be more empathic towards others and the natural world and lead their own play responsibly and safely.
Sessions at Notley Green are led by a Level 3 trained Forest School Leader in the school's wildlife garden, in the school grounds or at a local nature reserve.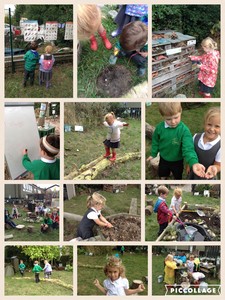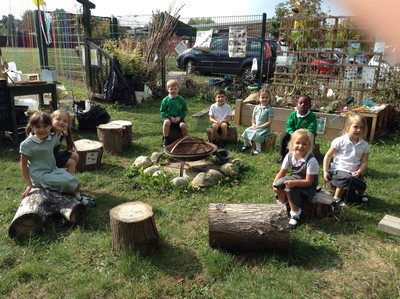 Activities are mostly child-led and have included:- scavenger hunts and mini beast safaris, den building, mud kitchen 'cookery', tree planting and gardening, fire lighting and campfire cooking, using bush craft tools, natural art and music, building habitats and birdwatching.
When it was created, our school community and The Friends of Notley Green supported us with generous donations of money, time and resources to build our dream Wildlife Garden.
Music
Music Subject Leaders: Mrs Jenni Colebrook and Mrs Lisa Foster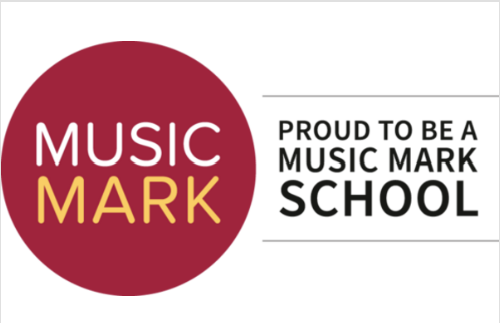 Class Music Lessons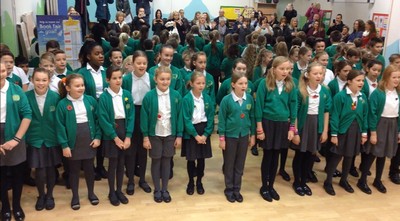 We value music highly in our school and aim to provide a high quality curriculum. Our main vehicle for this is Charanga, a virtual learning tool created and run by Essex Music Services. The content of our lessons often links with our termly learning themes and follows the National Curriculum for Music guidelines. While singing and playing both tuned and untuned musical instruments, our children experiment with and explore the inter-related dimensions of music and are given opportunities to compose and improvise music too. They listen to music from a diverse range of historical periods, genres, styles and traditions and learn to review and evaluate it using their developing musical vocabulary. They learn to form an understanding of basic musical notations and develop an introductory understanding of the history of music.
Singing
We pride ourselves in our singing at Notley Green and place singing at the heart of our school ethos. We regularly sing within:
Our whole school daily assemblies
Our classrooms
Our playground
In shows and productions
Our wider community such as residential homes and local parish events
Performance opportunities
We provide our children with many performance opportunities throughout the course of the school year. Some of these include:
The Choir singing with local community groups during the Christmas and summer season.
Singing with other local primary schools at an annual 'Braintree Sings' event.
Annual spring and summer concerts held at the school.
Every year, the whole school sings together during our 'Christmas Celebration' and during our 'Performing Arts Day' which is held at the end of our Summer term. All of our parents and carers are invited to attend these events.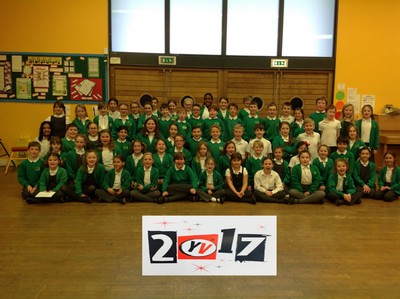 Wider Musical Opportunities
Wider musical opportunities are also offered to our children. These include:
1:2:1 and small group Music Tuition
We currently offer the children the opportunity to have private 1:2:1 tuition in Guitar, Keyboard, Piano and drums with outside peripatetic music tutors. Through the Essex Music Education HUB (EMEH), we are able access tutors in a wider range of musical instruments should your child wish to learn a different instrument to those mentioned above.
Learning a musical instrument develops skills that are useful for many of life's endeavours. It can help develop independent thinking skills, organisation, concentration, coordination and, through lessons and ensemble work, communication skills.
As well as being pleasurable, learning a musical instrument can give a great sense of achievement and can help to heighten self-esteem.
Whole class music tuition
Our Year 4 children are currently enjoying whole class instrumental tuition. This is important as it enables children to develop a passion for playing an instrument and gain more experience of reading sheet music.
Essex Music Education Hub (EMEH) website
For details of further local musical opportunities that are available to your child, you might like to visit the HUB's website at www.essexmusichub.org.uk/site
Sport


The School Games Mark is a Government led award scheme launched in 2012, facilitated by the Youth Sport Trust to reward schools for their commitment to the development of competitions across their school and into the community.
The school games mark gold award recognises all the PE that we do in school - the lessons we teach, the clubs we run, the coaches we bring in, the links we have with sports clubs and all of the competitions we take part in. Our next challenge is to maintain this level of sport participation for the next 5 years, in order to achieve platinum and to further embed this into our school ethos.
We are extremely proud of our pupils for their dedication to all aspects of school sport, including our Sports Leaders, Sports captains and vice captains, school staff, volunteers and parents/guardians who help with transporting children to and from competitions and spectate. Without all of you this level of sport participation would not be possible.
The learning and teaching of Physical Education at Notley Green Primary School aims to provide all children with the opportunity to be active, healthy and enjoy the benefits of physical activity and competitive sport. Through PE, skills and values such as strategy, respect, teamwork and fairness are built. We believe primary school experiences are pivotal to the children's future perception of physical activity and the enthusiasm and enjoyment of the pupils at Notley Green is testament to the passion and dedication of all staff. Pupils leave the school equipped to enjoy sport for all its health and social benefits. For those who relish the competitive element, they gain the skills, confidence and relevant experience to succeed at their chosen level and discipline.
Through their learning, children have the opportunity to:
Develop competence to excel in a broad range of physical activities,
Be physically active for sustained periods of time,
Engage in competitive sports and activities,
Lead healthy, active lives.
We strive to develop children's knowledge of a healthy body together with how physical activity contributes to a balanced and healthy lifestyle. Sport participation provides opportunities for children to develop intellectually, socially, emotionally and physically through a range of team, group and individual experiences and opportunities.